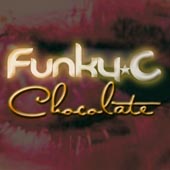 CHOCOLATE EP
By Funky C
NOV/13/2007
SOMDS006
Chocolate EP By Funky C

Chocolate is the new single from Funky C's debut album 'Joya'. The ex-Los Tetas member excels on this classy latin-pop funk anthem -
Superbly catchy and with incredible guitar licks, this track just begs you to move. Don't fight the feeling! Get up and dance!
Includes remixes of the 1st single 'Joya' from DJ Afro (Los Amigos Invisibles) and fellow Chilean producer DJ Bitman.
Sonic360 artist BN Loco strips 'Chocolate' down for the dancefloor and to complete the EP, Funky C's expert musicianship is exposed on the Instrumental version. Fresh new computerized Latin Funk from Latin America's leading Funkmeister!

Sombrero
2. Joya (DJ Afro Remix)
4. Chocolate (BN Loco Remix)
5. Chocolate (Instrumental)
top >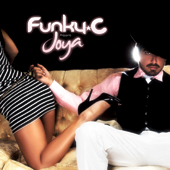 JOYA
By Funky C
MAY/15/2007
SOMCD004
Joya By Funky C

Born at the twilight of the 70s during the Pinochet dictatorship, Funky C began his musical career at 14, when he shared the stage with his father Hugo Moraga, one of the most prolific singer/songwriters in Chile. At 16 he established the band Los Tetas, changing the way funk was portrayed in Latin America . It was a breath of fresh air for Chileans by offering an alternative to the aggressive punk scene of the time which exploded as a direct response to Pinochet's oppressive regime. It established him as one of the most respected Latin funk performers of his generation, with radio hits from Chile to Mexico.

Led by Sonic360 (The label that brought you Kinky) , 2007 is slated to become the year where Funky C brings his funk to the US with "Joya," an album that fuses old school funk with today's technology and sounds. The album features a handful of elite guest musicians from Dante Spinetta and Hugo Moraga to Juan Sativo (Tiro de Gracia) and Julio Briceño from Venezuela's Los Amigos Invisibles. A timeless jewel, filled with Latin funk/dance, soul and hip-hop.


Sombrero
1. Ya Llego!!! feat. Boomer, Julio B
2. Standalone Mode
4. Accion
5. Actitud feat. Sonido Acido
7. Sueltate Sobre Mi feat. Rulo
8. Carretera feat. Anzuelo
9. Saludos A Espana feat. ReyUL
10. Amigo feat. Dante Spinetta
12. Viviendo El Dia feat. Juan Sativo
13. C-Funk 93
14. Accion Skit feat. Ariel Pino
15. Estas Aqui feat. Michele Espinoza
top >